American Gold Reserve Review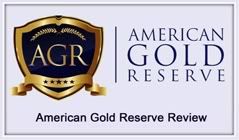 If you are reading this American Gold Reserve Review then you may have interest in getting involved with AGR or maybe you are in AGR and you are interested in learning how to market your American Gold Reserve business. First off I am not affiliated with AGR so you can be assured this will be a fair and unbiased review.
About American Gold Reserve.
The concept behind American Gold Reserve is to get as much gold into as many peoples hands as possible.  This is a very interesting company because unlike other network marketing companies, trying to take advantage of the booming Gold and Silver market, The CEO of AGR is the CEO of the mint that strikes the coins.
ARG is base in Orem Utah and the CEO is Reed Larson who is also the CEO of The Old Glory Mint, who manufactures the coins used by American Reserve Gold. The Old Glory Mint is capable of producing up to 300,000 coins per month and is expanding their operation so they will be able to strike up to 1 million coins per month, that place it the top 5 private mints in America.
American Gold Reserve Compensation Plan.
The American Gold Reserve compensation plan is based on a 3 X 9 matrix
and offers  4 different ways to get paid.
They are:
1) Retail Sales
2) Team Commissions
3) Residual Income through the 3 X 9 matrix
4) 3 Retail Bonus Pools.
Is This The Right Opportunity?
The American Gold compensation plan can really deliver if you are willing to do the work it takes to build a good size team. Like all network marketing companies, once you blow through your warm market you are left with the challenge of creating a pool of new prospects out of thin air or run from meeting to meeting trying to create interest in your business.
Now that so many people have started to look to the internet to help build their businesses there has been a lot of disinformation by some companies that has led to really terrible marketing practices. In order to increase your visibility and attract people to your opportunity, it is essential that you learn effective marketing techniques or become another statistic.
American Gold Reserve Review Conclusion.
In my personal opinion, American Gold Reserve is not a scam and after reading this American Gold Reserve Review you may see this looks like a good opportunity with the potential of creating good long term residual, the leadership is good and the fact that they such a close relationship with the mint is a big plus. I suggest you do your due diligence on this or any company you decide to get involved with. So if you take the time and learn to market correctly and I think you can do will with American Gold Reserve.

DISCOVER the magic behind the system that generates Thousands of Leads, a day, for it's members. And NOW, you too can gain access to this system also and drive new customers to your business, Quickly and Easily, every day as well.
Fill out the form below to learn more about the Worlds #1 Online Lead Generation System.